A LEAP AHEAD FROM A CELEBRATED PAST
The Husqvarna 250s have already captured the imagination of Indian youth. Young at heart and designed to be dynamic & simple at the same time, these are not just motorcycles, but piece of art you could own.
Hassle-free Service and Maintenance
Sarathy assures you hassle-free service and maintenance of your motorcycle through dedicated, customer-oriented processes and services. With deep check-up methods and expert technicians, we make sure that your motorcycle gets the best care it deserves.
Sarathy Husqvarna Service Points
Location: Near Juma Masjid, Thattamala,

Mylapure, Palathara, Kollam, Kerala 691020

Contact:

9744274765
Location:

Lamas Building, Moonu Mukku, Attingal, Kerala 695101

Contact:

9526060365
Location:

NEAR SARATHY BAJAJ,PUTHEN THERUVU, Karunagappalli, Kerala 690544

Contact:

9562736262
Location: Near Sarathy Bajaj Pulamon TVM Road,

Kottarakkara 691 531

Contact: 9847986565
Location: Building number – TC 100/4257(1)&(2) Reenus Arcade, Opposite Techno park main gate, Kazhakootam P.O, Trivandrum
Contact:

9207726665
ACCESSORIES & SPARE PARTS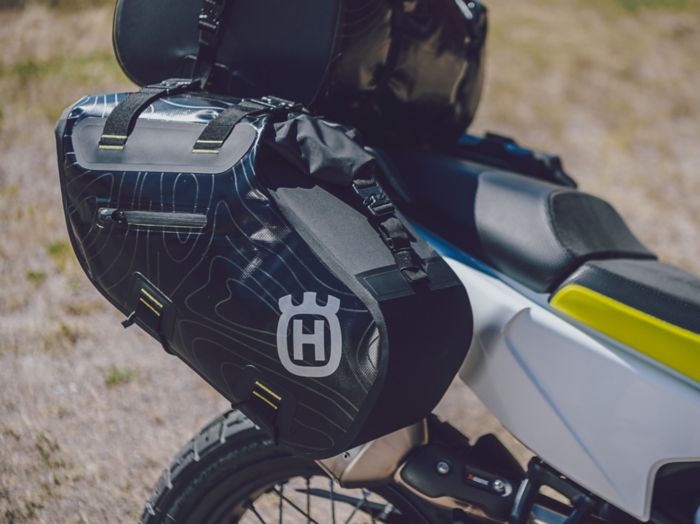 From hand guards to saddle bags, accessories can make the motorcycle stylish and convenient. The simple addition of a few accessories can make a street motorcycle touring friendly. Spice up your motorcycle with genuine accessories available at Sarathy service outlets. Genuine spare parts ensure a seamless ownership experience and intact warranty. Also, it ensures better longevity and thus better resale value. Get genuine spare parts at your nearest Sarathy service outlets and enjoy the ride without any hurdles.
Vehicle insurance gives you peace of mind, protects you from huge financial losses, and saves you from the hassles of an unfortunate event, be it an accident, theft, or natural disaster. Having tie-ups with leading insurance companies and banks, Sarathy provides you with great insurance options with policy issuance, endorsements, claim intimation, and claim settlement, all under one roof. Also, get it delivered to your doorsteps.
Accomplish your dreams in simple steps. With a low down payment and aid of attractive packages, make your motorcycle ownership easier with the aid of Sarathy's finance options. Experience the benefits of Sarathy's tie-ups with leading private and nationalised finance companies, and get flexible and safe finance options.