ACCESSORIES & SPARE PARTS
If what drives you forward is the urge to go upwards, NEXA is a destination that is hard to miss. With South Kerala's best sales and service, Sarathy Nexa offers you the best ownership experience of Maruti Suzuki's premium line-up
Fronx - Sigma, Delta, Delta+, Zeta, Alpha.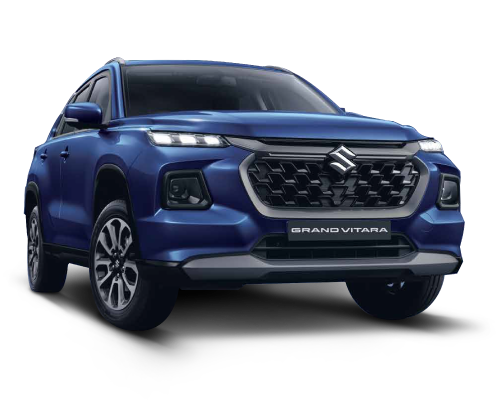 Grand Vitara - Sigma, Delta, Zeta, Alpha, Zeta+, Alpha+
Baleno Delta, Zeta, Zeta (O), Alpha, and Alpha (O) trims
Ciaz Alpha, Alpha AT, Delta, Delta AT, S, Sigma, Zeta, Zeta AT
Ignis , Sigma, Delta, Zeta, Delta AMT, Zeta AMT, Alpha, Alpha AMT
XL 6 Zeta, Alpha, Zeta AT, Alpha Plus, Alpha Plus Dual Tone, Alpha AT, Alpha Plus AT, Alpha Plus AT Dual Tone
Pamper your car with superior NEXA service. Sarathy assures you hassle-free service and maintenance of your beloved car through dedicated, customer-oriented processes and services. You can approach Sarathy's NEXA service centre to make sure that your car gets the best care it deserves.
ACCESSORIES & SPARE PARTS
Quality accessories and spare parts can make the car ownership experience an exciting one. Also, using genuine accessories is the better choice because not only does it carry a warranty, but also keeps the resale value of your car intact. Maruti Suzuki excels in providing affordable and durable accessories, and Sarathy shines in delivering them to you. Get premium accessories to add to your premium NEXA experience
Car insurance gives you peace of mind, protects you from huge financial losses, and saves you from the hassles of an unfortunate event, be it an accident, theft, or natural disaster. Having tie-ups with leading insurance companies and banks, Sarathy provides you with great insurance options with policy issuance, endorsements, claim intimation, and claim settlement, all under one roof. Also, get it delivered to your doorsteps. Call 9847422765 and get your car insurance now.
Often big dreams are accomplished in little steps. With a low down payment and up to 7 years extension, your dream of owning a car can be materialised in little steps with the aid of Sarathy's finance options. Experience the benefits of Sarathy's tie-ups with leading private and nationalised finance companies, and get flexible and safe finance options to make car ownership easier.
FOLLOW SARATHY NEXA ON SOCIAL MEDIA